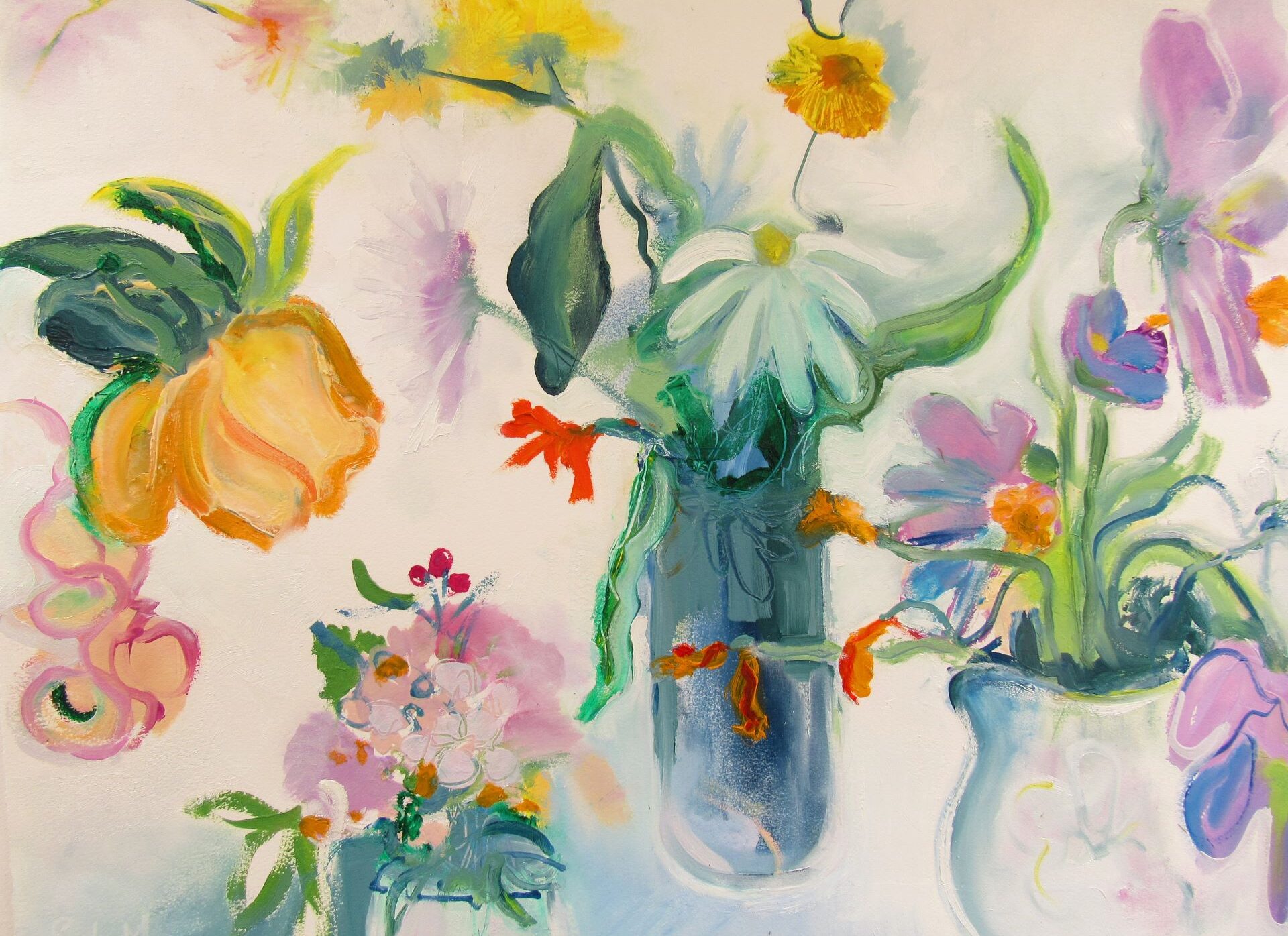 Bring joy into your home with original paintings that sing
Situated in the 'Garden of England', in the heart of Kent, I create colourful expressive paintings from my home studio.
I also offer friendly bespoke Positive Creativity workshops. Please get in touch to find out more.
You can see some of my recent paintings at the Artspring Gallery in Tonbridge.
"It's so beautiful and vibrant I could actually cry- not only beautiful colours but I love being able to see your brush-strokes. The framing is just perfect and your hand-written card is so kind."  AG
These 'Botanic Beauties' were painted in response to a visit to St Andrews Botanic Gardens in Fife, Scotland…
In March, I shared some new paintings which were inspired by the Celtic scenery of Scotland and…
 Sign up below, to keep in touch.
Click on any image to find me on Instagram