New Workshops and Classes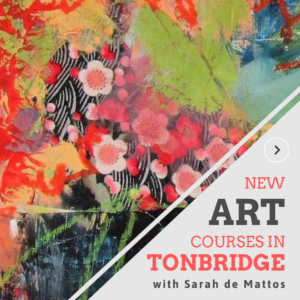 I have always loved teaching – and have done so in one capacity or another, for the last 30 years! Much of my school teaching was Music and Art based, but sadly there doesn't seem to be so much time available in the curriculum for such creativity these days.
Personally I think it is essential that both children and adults should have time set aside for creativity and freedom of expression. This may be in the form of practical art, or singing or knitting or even gardening or decorating ….. (I love doing all these things and more!) There is no limit to creativity if you are determined to invest time in it.
As creatives, I think we have a responsibility to make people aware of the benefits of such activities. Of course Art can be stressful too, but if approached in the right way, positive creativity cannot fail to be an excellent investment for your mind, body and soul!
Here are some of the courses that I am currently offering from my studio in Kent. I would love to hear from you if you would like to know more details.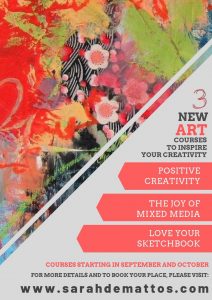 You can find out more however by just clicking on the courses heading on the main menu above.
If you want to receive my monthly newsletter, just pop your details in the sign up form on the home page of my website and I will keep you up to date with exhibition details, special offers and new courses.