Seasonal changes – small paintings and works on paper
Hello!
As we move towards Autumn, and ultimately winter (and somewhere in the middle Christmas!), I am mindful that for people that want to buy art as a gift, it is important to offer a range of prices and scales of work. In the artists led Artspring Gallery in Tonbridge, we always offer a range of smaller artworks (and ceramics, glass and jewellery) as we approach this busy time. I will often paint some small 8 x 8 inch pictures that are nicely framed and appropriately priced.
As a special gift option, it is both original and unique, but still affordable.
I have also been preparing some small works on paper;  Some of them will be mounted and wrapped, and some mounted and framed. These small works are conceived in just the same way as the larger paintings, and still hold the same quality and consistency of workmanship, but are just on a smaller scale.
This little mixed Media painting below is a perfect example of one of my small framed works and currently sells for about £100.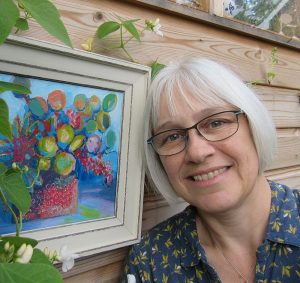 Below are some of my Scottish coastal inspired works on paper; These little 7 x inch paintings will all be mounted initially, but some may have frames too.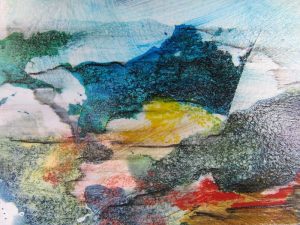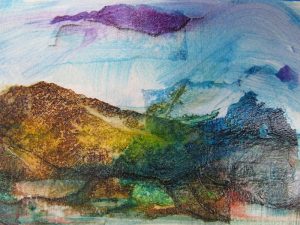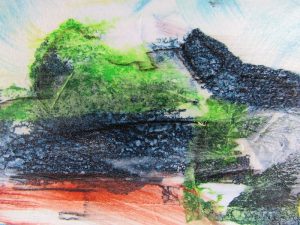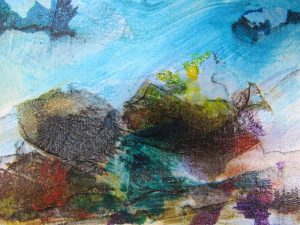 Many people don't have the budget or a large expanse of wall to accommodate a substantial framed painting, so as artists, it is important to offer a range of artwork, so that everyone that wishes to support us, can find something that is just right for them.
Keep an eye out for a new Works on Paper section on the shop page of my website – Coming soon …….
Best wishes,